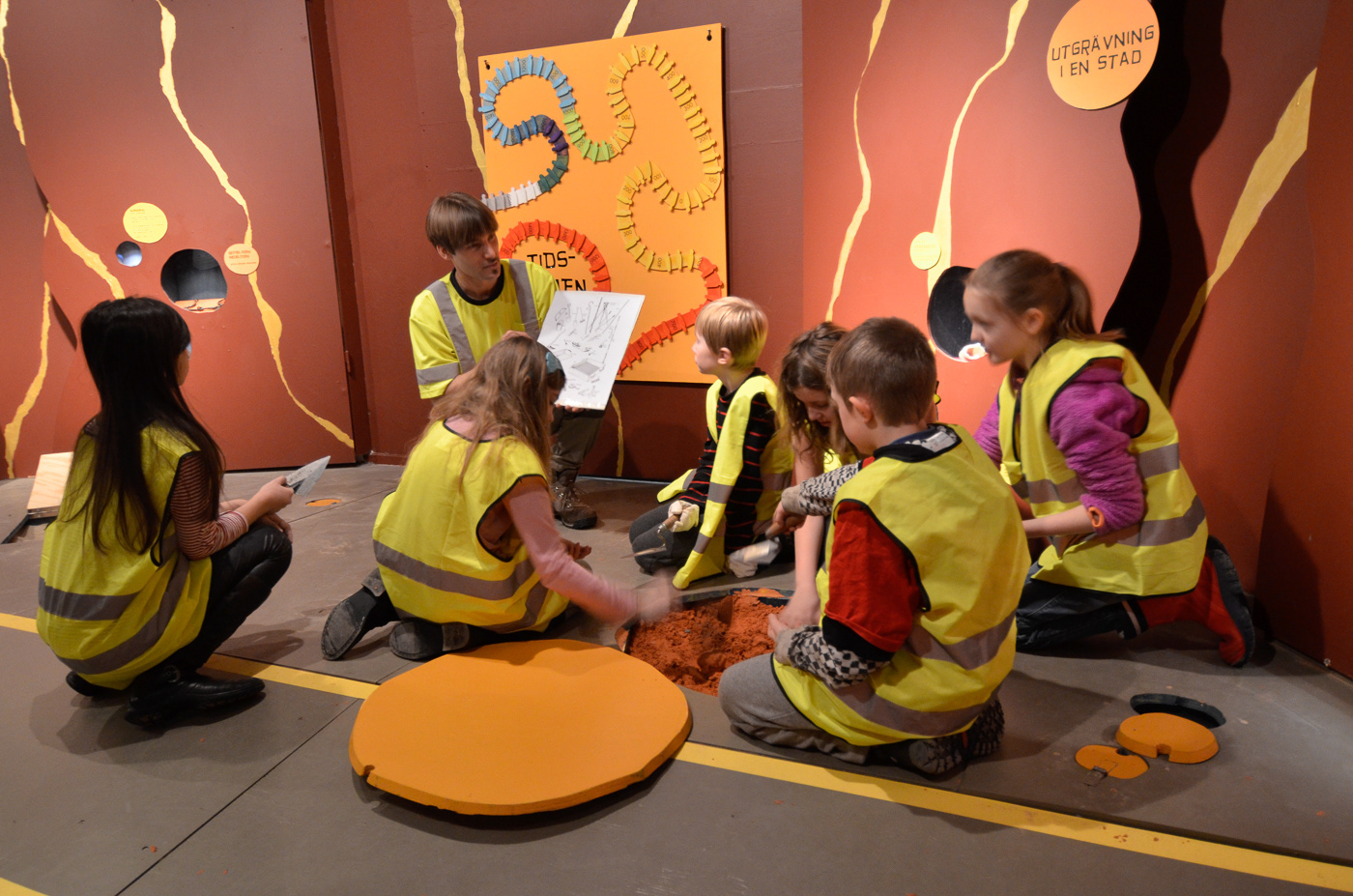 "Hemligheter i jorden" is a three-part exhibition environment with an explicitly educational perspective in the design and structure. In the exhibition the visitor is able to take part of the story of some of the more exciting archaeological discoveries made ​​in the county. Recent news on current archaeological excavations is also presented. 
For teacher-led groups of children the environment provides a setting where exploration of prehistory through archeology can be conveyed with various exhibition elements, some factually emphasized, others more focused on the immediate experience of the child.
The aim of the exhibition design is to induce a feeling of being in the secret chamber of prehistory. The setting is designed with a view to strengthening the younger visitors curiosity about prehistoric finds and the job of the archaeologist.